3 Hacks to get the Best out of a Technical Mind during Change
By Rebecca Livesey, Managing Director, Achieve-Lead-Succeed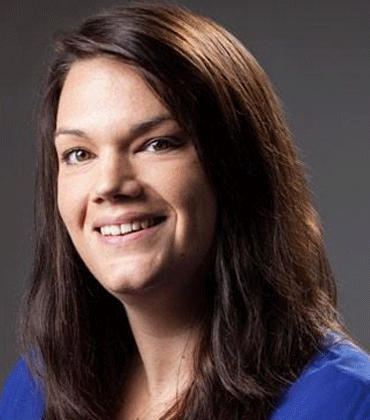 Rebecca Livesey, Managing Director, Achieve-Lead-Succeed
It's not what we want to hear as IT leaders or CIOs, but often a complaint raised during business transformations is that IT are a block. And yet these are the guys and girls who can list all the issues with current systems, all the inefficient processes, and know exactly what to do to improvethe business; so you'd think they'd embrace change with open arms right?
Our brains are wonderfully complex and sometimes appear to work against us.To manage the massive amount of information we receive every single second, we have developed hundreds of filters to make sense of it all within our perception. So when we explore behavioural profiling we begin to understand the impact of our unconscious defaults. And when we consider technical minds, there are three main brain 'programs' to take into account.
Brain Program 1 - My Work is my Identity
Good technical people are master craftsman. We don't generally look at IT as an art form but the technical brain will spend hours crafting beautifully elegant solutions (that the business may not need!) because they are crafting. Technical people have an in-depth knowledge of their subject matter, and have studied it for many years from many angles. And generally whatever their skill, they are awesome at it. Their work is precise and accurate, even if the rest of us don't get it. For them it is truly their craft, what they are, and stand for.
With that comes an interesting brain quirk. Any challenge or question or criticism of the work attacks the core being of the person. Work and identity are very closely linked, and so challenge feels like lack of trust. The unconscious inner monologue goes something like this,'I've analysed this to the nth degree, covered every angle and possibility, provided scenarios and risk mitigations so why don't you trust me?'
While this is fantastic for accountability and work quality it can be challenging for the boss and the organisation,as well asstressful for the individual.
BrainHack1 – Invoke the '3 Second Delay'
As a leader it's important to understand and communicate the difference between stimulus and response. Just like when we count to ten when angry, this extends the moment between the two, so that any unconscious triggers like 'Don't you trust my work (i.e.Me!)?' can be replaced with 'Thank you for being so interested in my masterpiece!'
Constantly reminding our teams of this will gradually decrease the stress levels when challenge or questions inevitably arise.
Brain Program 2 - I'm a Mismatcher and Proud of It!
Technical people are often mismatchers which mean their brains scan for differences,i.e. the stuff that doesn't fit, before seeing commonalities. It's obviously a very useful skill in a job that manages and minimises risks on a daily basis, or for root cause analysis, but it can play havoc when brainstorming or developing something new.It can come across as negative or unconstructive, and suddenly we are having the conversation as to whether people are 'on the bus'!
Our leadership challenge is how to keep technical people part of the change conversation without firing off mismatcher instincts everywhere.
BrainHack 2 – Play to strengths
More often than not, just being aware of this helps people understand what is going on. In this way technical brains stop feeling like they are the only people who see all the risks, issues and holes, so they don't have to bring them up there and then! Explain that their talents will come into play after brainstorming and initial development, and at that point we welcome the rigour in which they can dissect. And most importantly as leaders – we will act on whatever they discover.
Brain Program 3 - Give me proof!
Technical peoples' decision making strategies often revolve around proof or evidence. The question the brain asks is 'Show me where this has worked/not worked before.' Again, useful when diagnosing issues or running interference during a project. Not as useful driving a change agenda when we're sometimes heading into the unknown and have to make calls based on non-existent data. While it can add context, the strategy of looking backward to move forward, will slow down and constrain decision making processes if overdone.
BrainHack 3 – Flex the Strategy
Another powerful decision making strategy is a Criteria Based Strategy. This means, work out what the future criteria for success looks like, and make decisions to meet it. This is a forward looking decision making strategy which can account for changes in context or environment. Used in balance (whilst looking back to garner learnings) results in more robust and timely decision making.
In conclusion, during business transformations we have to be able to question and challenge, we also know that there may be risks and issues that we don't have answers to yet, and we don't always have the evidence that it's worked before (sometimes quite the contrary).So it's important as leaders of technical teams that we help manage the level of brain stress in our people. By utilising these three hacks we can make a big difference to how our teams feel, and ultimately how we successfully deliver change to benefit the organisation.