How CIOs Meet Challenges and Make Decisions for Business Growth
By Sunil Paul, Co-Founder & Executive Director, Finesse Global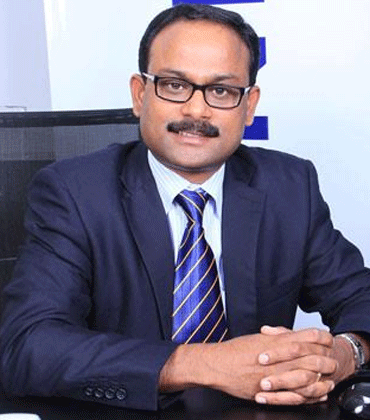 Sunil Paul, Co-Founder & Executive Director, Finesse Global
CIO meets Challenges to match Business growth –
Application up gradation can be one of the challenges
New technologies are transforming businesses by bringing in more intelligence and mobility to operations and products. Companies are experiencing the effect of such technologies and some are early & constant adapters of IT-enabled business innovations and making it their core strategy. A structured technology driven business innovation starts at the top. The CEO and CIOs play a huge and significant role in how a company approaches innovation. Companies which are committed to matching with the speed at which business grows should have the top leadership team spending time on activities that are strategic to the business. They are most likely to invest in innovation that harnesses IT for business transformation. Their CIOs are strong leaders who focus on business strategy and innovation and are adept at identifying opportunities for competitive differentiation. They will have strong IT departments that actively and productively contribute to the corporate plan. IT will support new business ideas and opportunities with access to the right technology, knowledge of the business and the right technical skills.
Among the many challenges a CIO faces in building the roadmap for the organization in harnessing IT for business transformation to match business growth, the biggest is keeping up with technology, which changes very fast. CIOs have to understand the business in which the company operates as he is the link between the business leaders and the IT department. When the CIO understands the business and their needs, he is in a better position to design the right solutions for them. Given the focus on customer insights and engagements, it's not surprising that business intelligence and analytics, CRM, mobility and apps lead the list of technologies that will drive business innovation.
At the same time, outdated technologies can drag down any innovation effort and companies are adopting modernization as quickly as they can. Even after an application is created, sometimes it needs tweaks and changes with specifications and functionalities so that it runs smoothly. It needs to be optimized and improved so that all technical problems are resolved. Bugs need to be fixed, newer features are to be added to improve performance and be compatible to the latest OS and devices. Upgrades should be such that legacy applications can be converted to function well on new platforms.

"It is up to the CIOs to take the company ahead with the technology demands"

In this world of volatile technologies and multiple choices, it is very important that applications match up to the rapid changes, with interfaces that are accessible and usable across devices. Applications need to be upgraded with capabilities of being switched from one technology to another without compromising on the quality of the application. They need to be able to adapt to the changing and enhancing market conditions. Upgrades are a preferred way ahead as it ensures that the existing application is not trashed and develop a new one from scratch. Upgrades help save huge costs and time.
There are also situations, especially in large firms having legacy applications that are no longer compatible with newer OS, browsers, antivirus software etc. Upgrading such applications may be very expensive, risky or its vendor may be out of business. CIOs of such companies have to maintain a consistent, reliable and secure IT without eliminating such legacy applications. So how do they maintain such applications while moving with the technology changes? Modernisation is the only way ahead in such cases the company gets to maintain the legacy applications yet get modern features. The old application is surrounded by completely new and modern applications without altering the underlying system. Modernisation can be done as and when the need arises, and can be enabled in stages.
It is up to the CIOs to take the company ahead with the technology demands. There is no doubt though that CIOs have a mandate to innovate, to invest in innovation and accelerate the growth of the company to a technology driven future. Coming up with feasible solutions, the CIOs are always part of the company's growth team that bring in technology to make their organizations agile and customer engaged, that will create value and competitive edge in everything they do.